What You'll Learn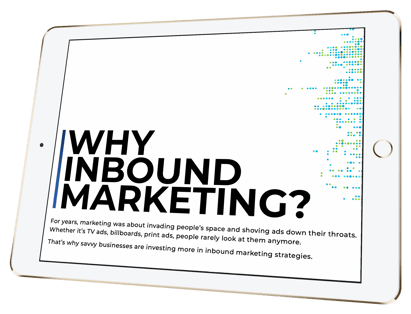 Inbound Marketing vs. Outbound Marketing, What's the Difference?
There are two main types of marketing - inbound and outbound marketing. And yes, which type you use has a huge impact on your bottom line. We'll define both of them, their major differences, ideal use cases, and ROI.
5 Crucial Elements of Inbound Marketing
Inbound marketing involves several different elements that work together to create a robust strategy that brings valuable leads. There are five effective elements you'll need to build your inbound strategy - SEO, social media, content marketing, landing pages, and email marketing - and we'll explore what goes into all five!
CHECKLISTS: On-Page SEO, Off-Page SEO, & Technical SEO
One of the first and most critical elements of an impactful inbound strategy is search engine optimization (SEO). In its simplest form, SEO is the practice of increasing the quantity and quality of traffic that comes to your website. That may sound simple, but a lot goes into optimizing a website and content for SEO. An effective SEO strategy is made up of three parts - on-page SEO, off-page SEO, and technical SEO.
STEP-BY-STEP: 6 Steps to an Effective Inbound Marketing Strategy
It's time to put everything together and put it to action. It's time to design an effective inbound marketing strategy. Let's look at the 6 steps you need to take to do just that, including what special offers and specific goals you should set, how to understand and speak to your audience, and implementing a nurturing strategy.