What You'll Learn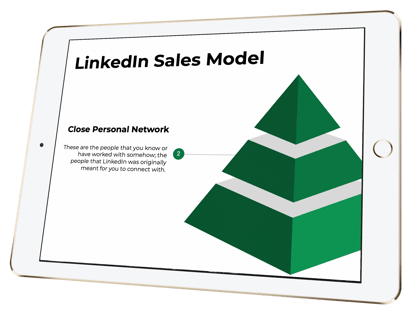 How to "Sell" on LinkedIn in 2020
LinkedIn is, in many ways, unlike selling cold over the phone or email. Because it's a platform specifically designed for social networking, there are rules you need to understand and respect. That said, many "sales rules" still apply. Most notably: volume is still important, and you need to have a goal.
Best Practices for Finding & Connecting With Your Prospects
Your audience will be based on the size of your following, which allows you to engage with more people, get more views, and build more influence. You want to build a relevant audience of people that may be interested in future content you publish, even if they aren't a buyer at this moment, today - and we'll show you how.
EXAMPLES: Great Content v. Mediocre Content
Content that does well on LinkedIn is authentic, valuable, and relevant to your beliefs. The first step is knowing how and what to write. We'll show you what great content looks like, define successful engagement metrics, and highlight real-world examples of LinkedIn posts that led to qualified sales conversations.
STEP-BY-STEP: 3 Steps to Engaging Your Network
Once you've posted great content, you will often get at least a few "engagements" in the form of likes, comments, and shares. Later on, you'll get more. It's important to look at each one of these people as a potential connection and take the appropriate steps to engage them. If you follow these three steps, it will be easy to know when (and how) to ask for a sales meeting on LinkedIn.